Hot water heaters are an important appliance, especially in places where the temperature is cool. They are very convenient to use, usually requiring only switching them on during installation. They then provide hot water on demand. But how long does a water heater last, and what factors impact their lifespan?
There are several different types of water heaters, but only two of them are worthy of a major classification. The first is tankless water heaters, which do not use a tank inside and instead heat up water as it moves through the unit. The second is tank water heaters, which collect water in a tank, heat it up all together and then provide outgoing hot water from the reservoir. Although very durable and efficient, they too have a typical lifespan.
Here are some factors that determine how long hot water heaters last.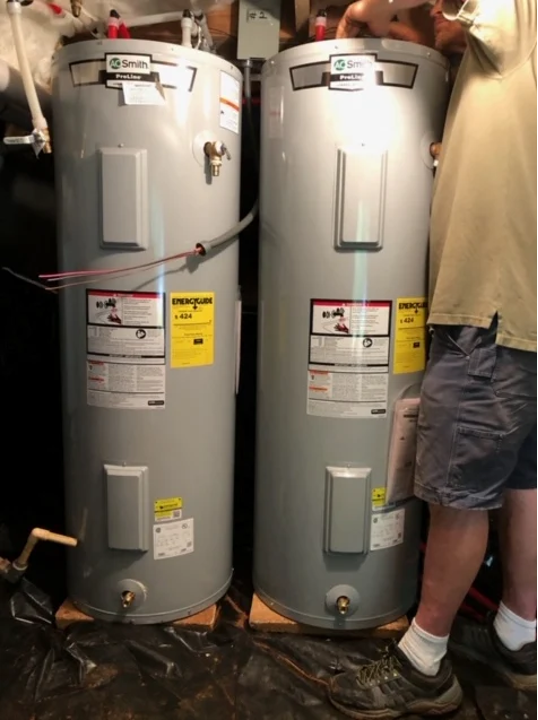 Type of Water Heaters



How long does a hot water heater last based on its type? If it is a tank-type water heater, it can be expected to function well for nine to twelve years with good water heater maintenance. Since the tank-type water heater uses electrolytic anode linings to prevent rusting of the heating apparatus, when the anode lining has run its course, the sedimentary remains settle on it and disrupt its function.
However, in case of a tankless water heater, the lifetime is quite a lot longer. It might take decades before it shows signs of mechanical trouble, especially with good water heater maintenance. Even if it doesn't always use an anode rod, it will eventually suffer corrosion and see reduced heating capabilities after about twenty years.


Type of Water Available in the Area and the Location
Another factor that can significantly influence the lifetime of your water heater is the water quality itself. If the water has any dissolved salts or other minerals, which is called hard water, then the water heater can lose about three years from its predicted lifetime.
Also, the location in which you use your water heater might also reduce its lifespan. For instance, if you live in a region that experiences extreme cold, the unit has to work harder than in warmer climates. Since the heater will use more energy and take longer to heat up the water, it will lose its functionality faster.
How to Tell if the Heater is Going to Stop Working Soon
There are several signs that indicate that a water heater is nearing its end. One of the most significant changes is that the water you heat is no longer as hot as it used to be, which indicates that the water heater is losing its efficiency and will soon stop working. Sometimes this just means you need water heater maintenance, but it can be signs of a larger problem.
Another sign is when the water is suddenly yellowish-brown or if the color begins to darken over time. This could be a sign of rusting, which suggests that the heater will stop working soon. Finally, the water heater might also make a rumbling or whistling sound as it works due to the calcite development in its components.
That is when you should consider replacing your heater. You can immediately call
Southern Phoenix Services at 770-455-2700 to assist you and detect if the heater needs replacement.