You come home on a cold day and go to wash your hands — only there's no water. What happened? Your pipes may have frozen. If this is the case, you'll need to act quickly. Frozen pipes can leak or even burst, causing significant damage.
The first step is to locate the pipes that are frozen. Turn all your faucets on and determine which ones aren't running. Don't forget external faucets! Check for leaks or cracks, and if you find any, turn off all the water to the home. Look for bulges, use a thermometer, or tap pipes and listen for a more solid sound. Once you identify the frozen pipe, it's time to take action. Here's how to unfreeze pipes.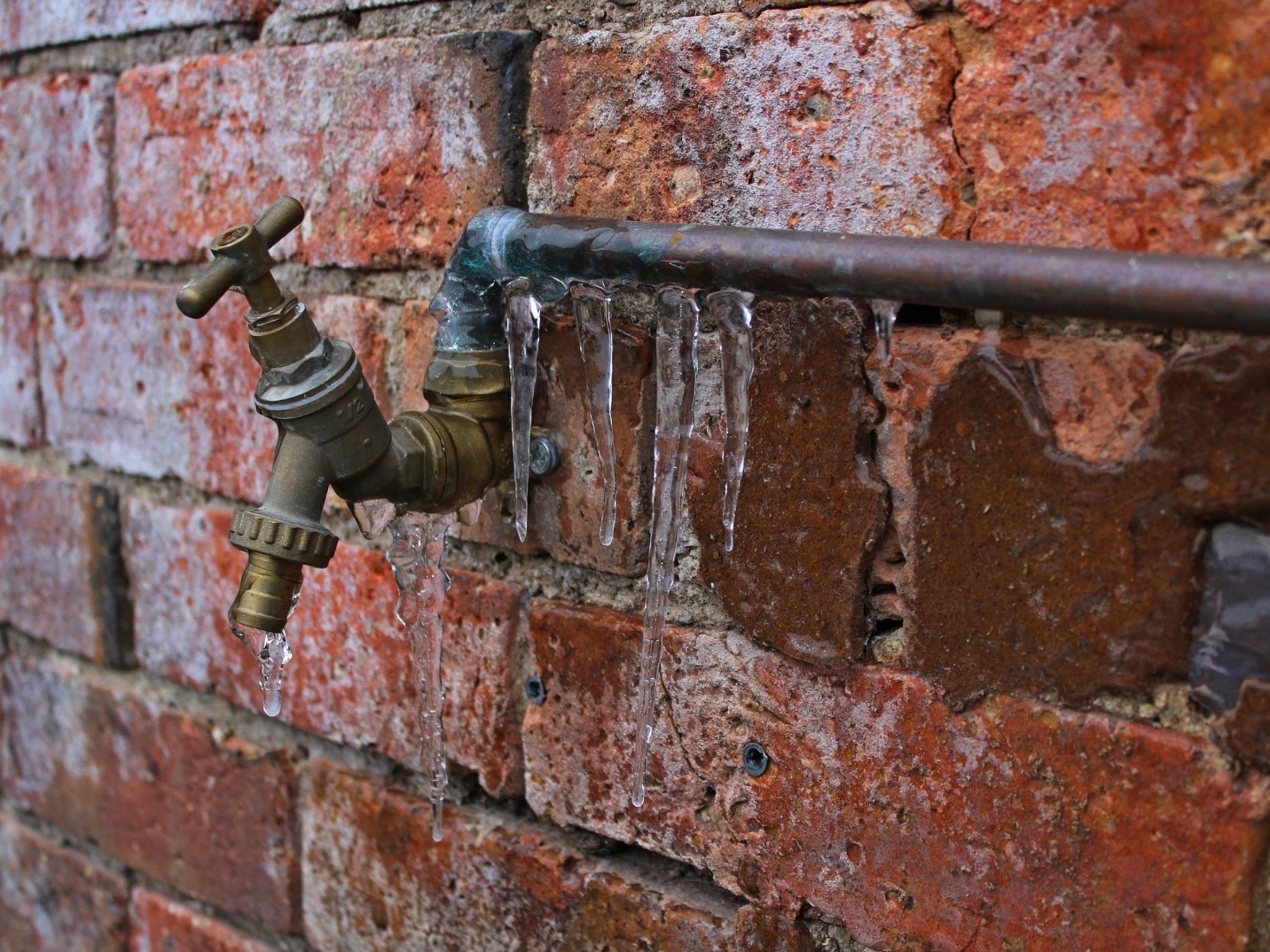 How to Unfreeze Pipes
Keep in mind that frozen water will block pipes, and once it thaws, it may gush out suddenly. Slightly open taps in the frozen pipes area to reduce the pressure, but keep some towels nearby in case there's a mess.
You can use a hairdryer, space heater, or a heat gun to warm the pipes and thaw the frozen section. Another option is to wrap the line with thermostatically controlled heat tape. Don't use open flames, which can cause a fire. Make sure the heat setting isn't too high and don't apply it directly to the material. Uneven or extreme heating can cause a pipe to burst. If pipes inside the walls are the problem, turn up the heat in your home to about 80 degrees, and wait two to three hours.
Will frozen pipes thaw on their own? Not quickly enough. You can't afford to let pipes sit with ice in them, because the pressure can cause one to burst.
Preventing Frozen Pipes
The best thing you can do if you live in a cold climate is prevent pipes from freezing in the first place. For lines that run through cold areas, like unheated basements or external walls, insulate them with pipe sponge covers. Use faucet covers to prevent cold air from coming in through external spigots. Keep your home at a minimum of 55 degrees, even if you plan to head south for the winter months. If you'll be away for a long time, shut off the main water supply and drain the system by opening faucets and flushing the toilets.
You can also open your walls and improve your insulation. Not only will that help you prevent frozen pipes and water damage in your home, but it will keep you more comfortable as well.
Contact a Professional for Plumbing Issues
If you have frequent problems with frozen pipes, or you need to repair damage from a burst, you need professionals you can rely on. At Southern Phoenix Services, we value your trust. We can help you determine what's going wrong and help prevent it from happening again.
If you have concerns with frozen pipes or have had a pipe burst and need repair, we're here for you.
Contact us today to get emergency service or schedule an appointment.