Repairing your plumbing system can be an expensive and time-consuming experience. The best way to prevent the need for repairs is by practicing proper plumbing system maintenance with regular inspections.
Plumbing inspections are an easy way to detect problems early and prevent them from escalating into something more severe. Southern Phoenix Services can show you the best maintenance practices and help you thoroughly inspect your plumbing system.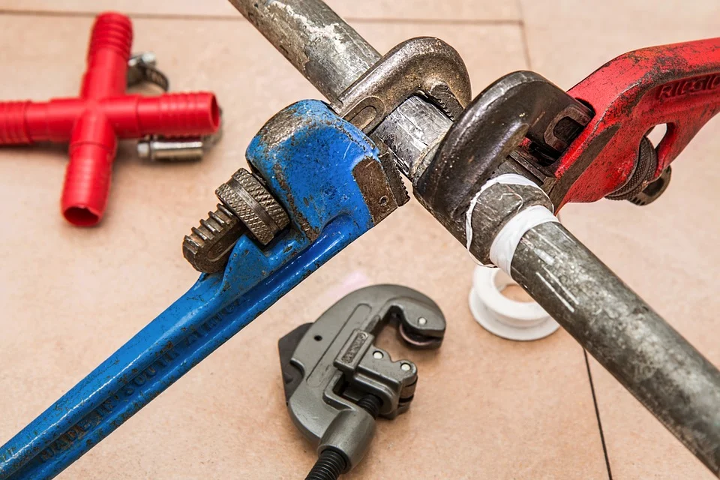 Plumbing Inspection Checklist
Typically, you should have your plumbing system checked once every two years. Over time, your pipes will build up debris and residue, which can lead to significant problems if not cleared. Scheduling a regular inspection every couple of years ensures that your system is functioning correctly, giving you peace of mind.
Although most homes and buildings only need an inspection every couple of years, some situations require them more frequently:
Your home is older than most.
Due to the outdated plumbing system, older homes experience piping issues more frequently. Most pipes today consist of copper; however, they were made of steel about fifty years ago. Steel provided durability for plumbing systems, but it also corroded easily. An inspection is an easy way to determine the type of pipes you have.
There are large, mature trees surrounding your property.
Another common issue plumbing systems encounter is tree roots. Large, mature trees grow broad roots that can impact the integrity of your plumbing by invading the pipes. Tree roots are known to create cracks in the pipes, leading to leaks or more significant issues.
Your home is brand new.
Inspections are an important part of every new home purchase. Hiring a professional plumber to inspect your system is an easy and effective way to identify minor issues that a home inspector may have overlooked.
Protecting your newest investment from day one is the best way to ensure its stability over time. Every plumbing inspection checklist starts with scheduling regular maintenance services.
What Does a Plumbing Inspection Involve?
During a plumbing inspection, your Southern Phoenix professional will evaluate anywhere that water runs in your house, including sinks and toilets.
Our camera inspection technology allows us to assess even the narrowest pipes. We inspect water temperature, pipe durability, and any probable threats to the system. Our experts look for any indication of plumbing malfunctions, such as:
● Low water pressure
● Moaning sounds coming from the faucets or pipes
● Water damage on the walls
● Poor drain function
If we find a problem with your plumbing system, we can show you the best repair options. Performing a regular plumbing inspection is the best way to minimize plumbing complications and prevent future issues.
Your plumbing system is responsible for keeping the water running and removing unwanted waste from your home, and it can be a frustrating experience anytime this system is damaged. Although some people may want to fix their plumbing problems on their own, hiring a professional is the best way to get the job done safely and effectively.
Call Southern Phoenix Services at 770-455-2700 to schedule your plumbing inspection today!