The sump pump plays a vital role in preventing water leaks in a basement. However, this drainage equipment can fail due to various reasons, resulting in emergency sump pump repair or severe water damage to your home.
The Southern Phoenix Services team explores more about the most common signs of possible sump pump problems below so that you know when to call in their professional plumbing company: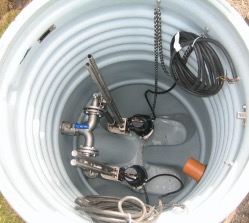 What is a Sump Pump?
A sump pump is a fundamental part of an interior drainage system. It is in the lowest part of the basement, collecting water to pump out from the basin, which is where the water accumulates as it runs from the drains. This accumulating water typically comes from groundwater, rain, or damaged plumbing.
If the excess water pumps safely away from your house, the system is effective. If not, it can cause leakage or other serious issues. There are two types of sump pumps that ensure your basement stays dry—pedestal and submersible sump pumps.
Pedestal sump pumps
the motor sits over the sump pit
easier to repair
not as powerful
Submersible sump pumps
the engine is inside the sump pit
withstands water damage
powerful
shorter lifespan than pedestal pumps


Signs You Need Urgent Sump Pump Repair or Replacement
Southern Phoenix Services recommend that you contact them as soon as you notice the following signs that your sump pump needs repairs or replacement:
Age or Expired Service Period
All pumps eventually break down. If your sump pump is older than seven years, talk to our sump pump repair expert about fixing the problem or replacing it with a new one.
Visible Rust
Years of operating in wet conditions sometimes mean that your sump pump components will corrode. When you see rust or deterioration around the pump, consider a replacement from the skilled Southern Phoenix Services plumbers. Rust usually comes from corroded pipes and terminals, iron bacteria, and outdated material, and our experts will quickly be able to tell you whether the damage is salvageable.
Frequent Power Failures
If you experience power outages often, you will probably need to replace your sump pump sooner. It damages the electrical components of the pump and impairs other units in the basement. One possible solution before sump pump repair or replacement becomes inevitable is to install a protection system—this will also help you avoid any electrical safety incidents.
Irregular Sump Pump Maintenance
There are a few things you can do to make sure your pump is working smoothly. The priority is regular cleaning and maintenance, and routine checks can save a sump pump. If not, there is a good chance that you will run into expensive repairs, including possible water damages when the pump fails.
Faulty Switch
Another common problem is a malfunctioning switch. Every sump pump depends on the float switch to work, so it will not operate if the mechanism is faulty. It is an easy repair—call in Southern Phoenix Services for assistance.
If you notice any of these signs, reach out to our reliable plumbing company for help. Whether you need quick sump pump repair, replacement, or installation, we are here to tackle your needs. Call Southern Phoenix at 770-455-2700 today for fast and professional plumbing service or
contact us here.