A clogged drain can be a major nuisance. Whether it's the drain in your shower, tub, sink, or toilet, it's a hassle to deal with, and it can be a huge mess. If it's bad enough, you may even have to take apart the drain or the connecting pipes to deal with the clog or call a plumber to take care of it for you. While the occasional clogged pipes are inevitable in most homes, if your pipes seem to be constantly clogging, there may be bigger issues at work. Keep reading to learn the common causes of a repeatedly
clogged drain in Marietta, GA, and how to take care of the issue.
Kitchen Sink: Fat and Grease
If your kitchen sink is the drain that gets clogged the most, the issue is most likely what you're putting down that drain. Because fat and grease are in a liquid state when they're hot, many people think it's okay to dump them down the drain. But those things will cool off quickly inside your cold, damp pipes, which means they'll solidify while still in your plumbing.
Just as fats will cling to the inside of your arteries, they'll stick to your pipes too. To prevent this from happening, the solution is much the same for your sink as it is for your body—cut out the fats. A high-fat diet is terrible for your sink's pipes, so make sure to let those fats cool, then throw them away in the garbage instead of pouring them down the sink.
Bathroom Drains: Hair and Soap
I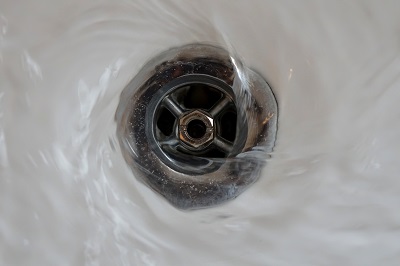 f your bathroom sink, shower, or tub is what tends to get clogged up, hair and soap are the likely culprits. While you can't help but wash soap down the drain, make an effort not to let clumps of hair go down as well. Try brushing out your hair before you shower, and if you tend to get clumps of hair on your hands when washing, throw it in the garbage after your shower instead of just letting it run down the drain.
Another option is to get a strainer for your tub or shower drain. This will catch the hair and any other larger items before they get into the pipes. Additionally, make an effort not to wash cosmetic products, such as eyeliner pencil shavings, down the sink.
Toilet: Foreign Objects
It's essential that you never put anything down your toilet but toilet paper and human waste—including feminine hygiene products, diapers, and baby wipes. If your toilet keeps getting clogged, carefully consider what you're putting into that toilet, and make an effort not to put anything but the aforementioned waste and a modest amount of toilet paper in the bowl. If you have a kid who likes to throw objects in the toilet, consider a lock for your toilet lid.
Clogging throughout Your Home
If your plumbing problems aren't localized to a single room or drain, the issue may be coming from outside your home. Tree roots may invade your pipes while seeking water, causing them to break or become clogged. It's also possible that there's an issue with the main sewer line, which will require professional care to be fixed.
If your pipes always seem to be clogged, and you're confident it's not due to what you're putting down your drains, contact Southern Phoenix Services. We'll pinpoint the issue and provide the necessary plumbing service or
sewer repair in Marietta to get the problem taken care of.